The name costacvconsulting recalls the 36 years of experience that Gino Costa has had in the Commercial Vehicle industry around the world – vans, trucks and buses – as well as his keen understanding of individuals and their varying Curricula Vitae. By effectively leveraging on their differences, he has been able to deliver growth and success. To enhance and expand its effectiveness, we have partnered with Executive Management Consultingin Italy and with Sistem Global Danışmanlık in Turkey. 
Achievements in different markets and cultures, partnering with senior experts in different industries create an expanded platform of experience and networks to successfully develop your business.
Proven ability to grow profitable businesses and turn others around in various critical circumstances and environments, demonstrate a deep strategic vision that will be valuable in advising your Board of Directors.
Our search for continuous improvement through change while maintaining long-term consistency, and successful driving major organisational transformations are what you need to support your Change Management.

Broad International Experience

Lean Strategizing for Success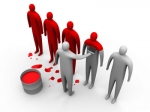 People-Driven Change